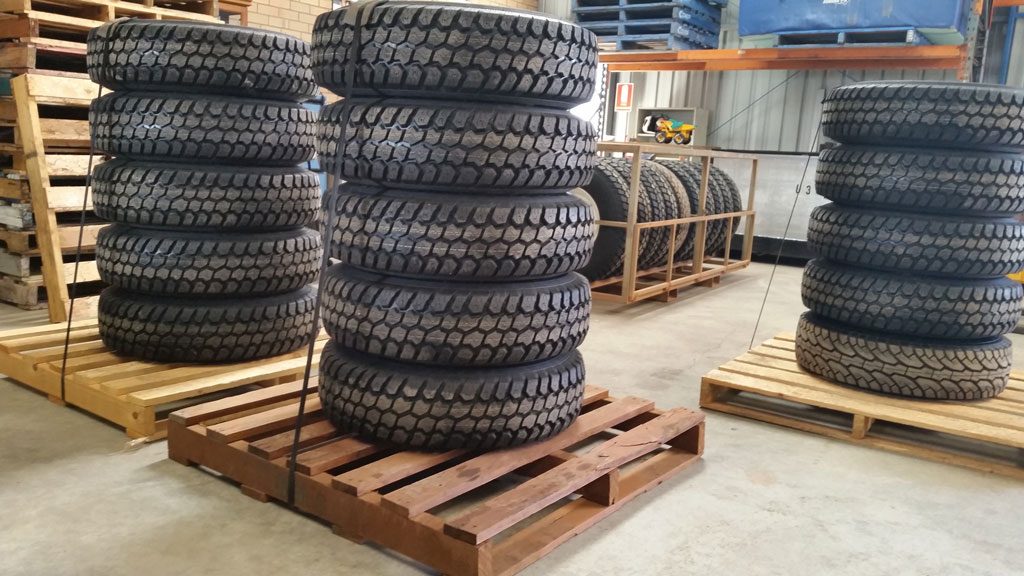 Prestige Tyre Service is a family-owned business which specialises in tyres for mining and fleet. Based in Wangara, Western Australia, we are located just 20 minutes from Perth.
At Prestige Tyre Service, we pride ourselves in offering a specialised service to your business. The service entails a broad range of tyres and sizes, from 4WD and forklifts, to buses, integrated carriers and earthmovers.
We aim to show you how you can lower your current tyre and labour costs. Let Prestige Tyre Service renew your worn or damaged wheel assemblies, or simply let us procure appropriate tyres and rims for assembly by you at your own location.
Prestige Tyre Service is a very reliable and cost-efficient service for you, the customer.